ROAST BETTER COFFEE, TOGETHER
GENIO EVOLUTION 6 PRO
Roast better coffee with a Genio Evolution Coffee Roaster machine that can sense, understand & inform the roasting process. AI ENABLED SMART COFFEE ROASTER
WE BUILD COFFEE ROASTERS
Genio Roasters manufactures advanced coffee bean roasting machines for the specialty coffee industry.
ROAST BETTER COFFEE
With a Genio you will roast better coffee. Your customers deserve the best.
SHOP FOR YOUR ENTIRE BUSINESS
You need more than just a roaster. A Roastery Shop for everything a modern roastery needs.
Genio Coffee Roasting Machines
Genio Roasters manufactures high-performance coffee roasting machines.  We are the enabler for roasting businesses who want to thrive and excel in the art, science and craft of roasting specialty coffees.
Roasters with our machines create superior flavour profiles consistently thanks to our advanced profile control systems and excellent craftmanship.
Our roasting machines come with full profile roasting software that allows our coffee roasters to outperform any roasting machine on the market. With adjustable convection heating, our focus is on flavour development throughout the entire roast profile.
Shop the Genio Roasters Range
We build Roasteries. Not just Roasters. See what else we offer.
OUR NEW ROASTERY SHOP OFFERS ROASTERIES EVERYTHING THEY NEED TO THRIVE.
See all of our collections
The Genio Difference
Personal Service

Our business is built on Personal Relationships. We want to thrive, and we can only do so if we enable you to thrive.

Worldwide Service

Clients in over 33 countries for over 12 years. We have seen it all and know what you need to make your business the success that you deserve.

Advanced Technology

We are a system driven company and so are our roasters. We employ the latest technology in everything we do.

2-Year Guarantee

Our commitment to you is to support your roaster at no cost to you for 2 years. Your roaster will always be roasting no matter what.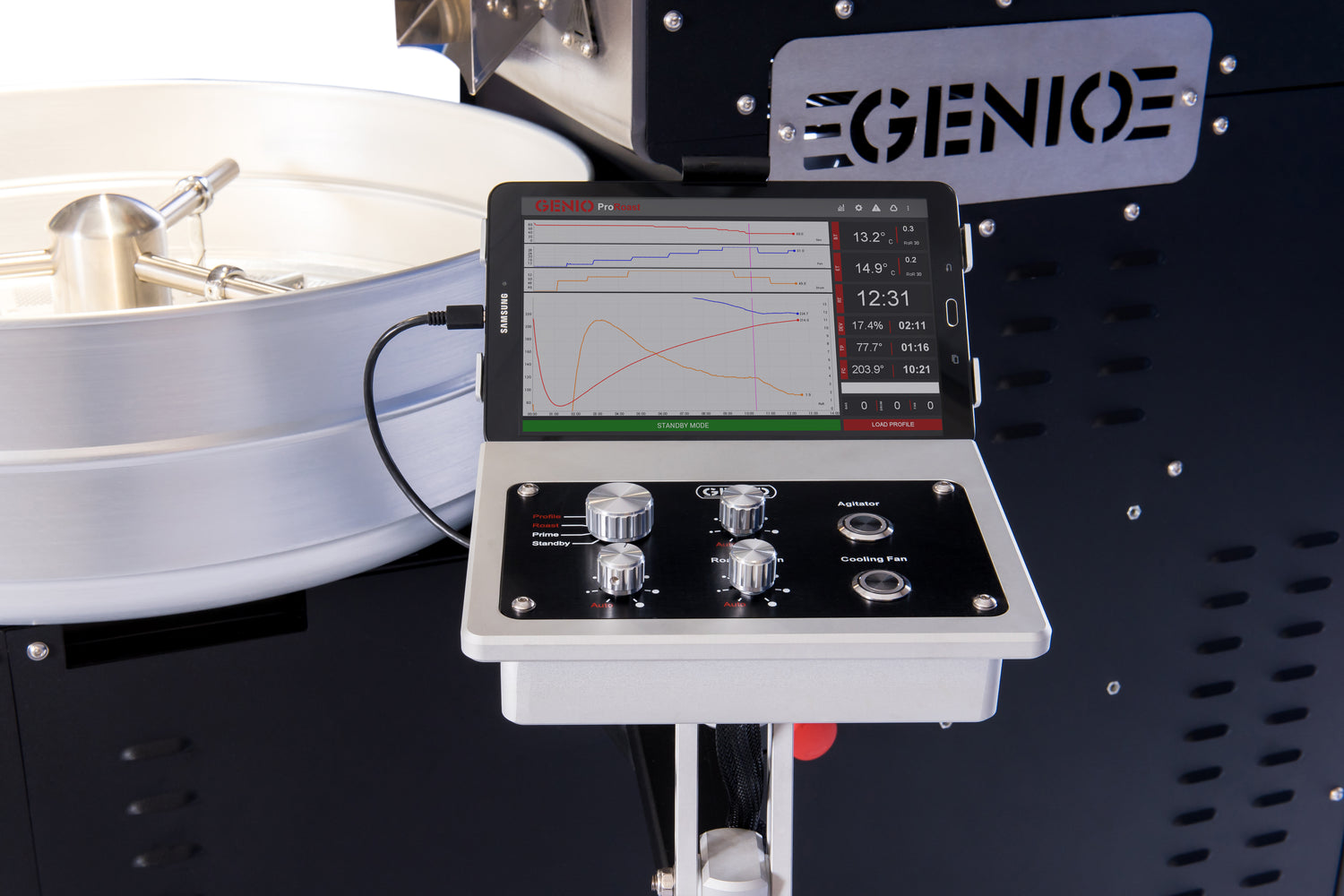 Roasting Excellence Through Collaboration
When you join the Genio family, you become part of a larger collaboration. We help each other, share knowledge and excel together.
See our products