Phidgets Temperature Sensor
Phidgets Temperature Sensor for third party software

The Phidgets Temperature Sensor is widely used by roasteries to integrate their roasters with third party software such as Artisan and Cropster.

Easy to set-up and use!

Simply connect the Phidgets Temperature Sensor to a computer or laptop that has the third party software installed with the included USB cable. Connect the temperature probes (Not Included) to one of the four terminals on the Phidgets Temperature Sensor. Set up the Phidgets and the temperatures in the third party software settings, and happy roasting.

Technical Specifications

Scope: Temperature Sensor
Compatibility: Type J,K,E and T Thermocouples
Connections: Up to 4 Thermocouples

What's in the Box:
Phidgets Temperature Sensor
180cm USB Mini Cable
Shipping information

Shipping crate: 13cm (l) x 10cm (w) x 5cm (h)
Gross Weight: ~ 0.8kg (including crate)
Nett Weight: ~ 0.5kg
Regular price

$195.00

Sale price

$189.00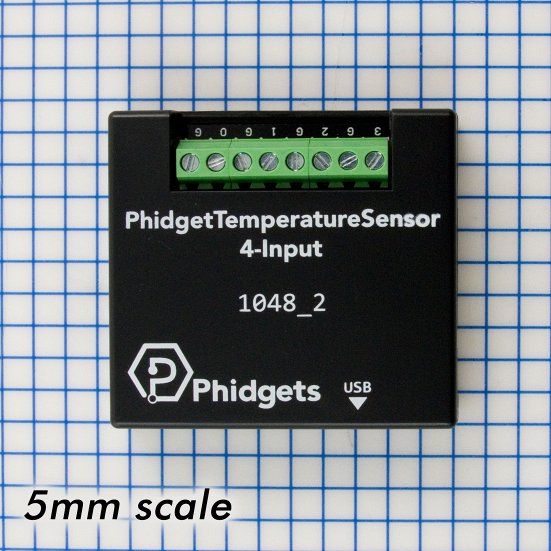 Need more information? Of course! Let's chat.