Conveyor Sealer
Conveyor Package Sealer
Our conveyor sealer is the perfect solution for coffee roasting businesses looking to streamline their packaging line. This continuous band sealer speeds up the bag sealing process, saving you valuable time and allowing you to package coffee more efficiently.
Flexible and easy to use, the conveyor sealer can accommodate a variety of bag sizes in both vertical and horizontal orientations. Simply place the top of the filled bag inside the conveyor, and the belt will transport it through the heated element to seal it securely.
With our conveyor sealer, you can optimize your packaging process and get your coffee out the door faster than ever before. Say goodbye to slow, manual sealing and hello to efficient, automated packaging with our conveyor sealer.
Technical Specifications

Scope: Heat sealable bags
Voltage: 220V / 50Hz / 500W
Sealing Speed: 0-12M /min
Vertical: 150 – 270mm
Horizontal: 10 – 40mm
Temp Range: 0-300 ˚C
Sealing Thickness: 0.02-0.08mm
Embossed Print
Shipping information

Shipping crate: 88cm (l) x 43cm (w) x 36cm (h)
Gross Weight: ~ 30kg (including crate)
Nett Weight: ~28kg
Regular price

$550.00

Sale price

$540.00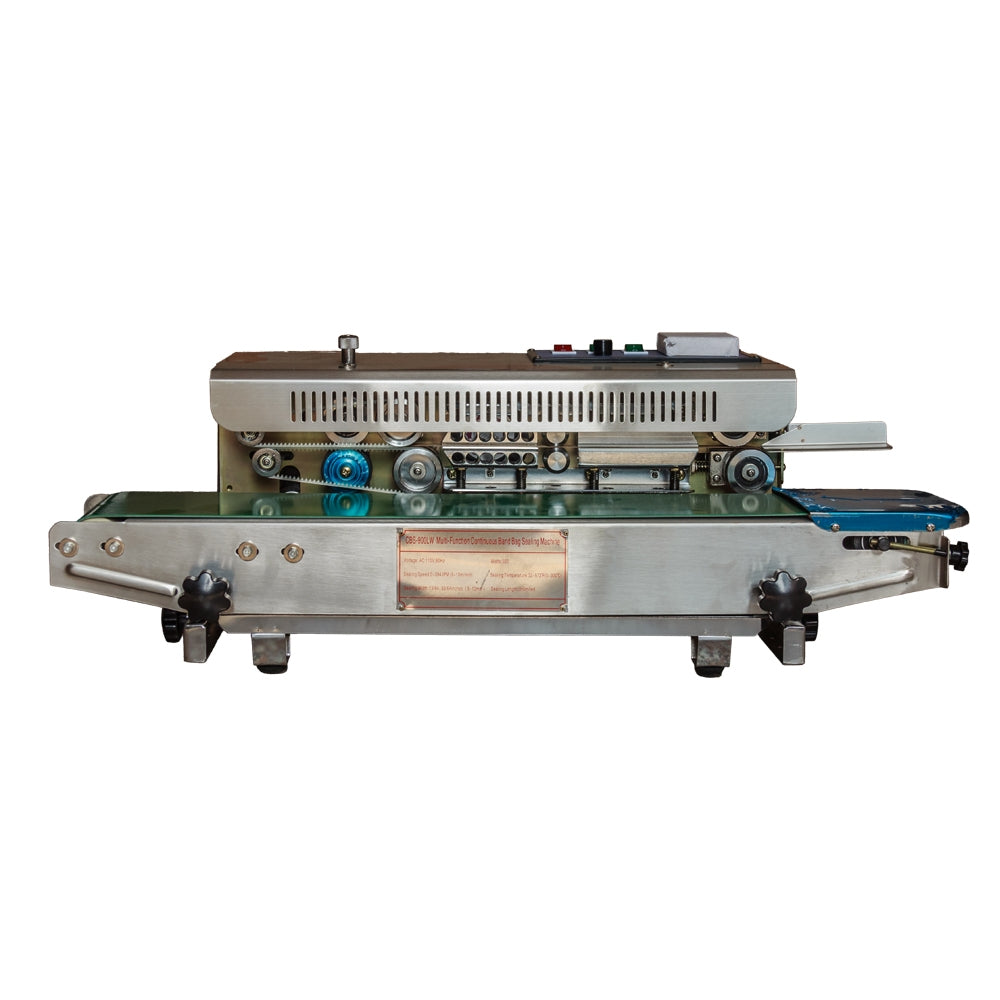 Need more information? Of course! Let's chat.