Wile Coffee Moisture Tester
Moisture Meter for Coffee Beans

Improve your coffee roasting, profile development, and cupping sessions with the Wile Coffee Moisture Tester. This easy-to-use moisture meter provides accurate readings of the moisture content in your green coffee beans.
To use, simply place a sample into the tester, wait 10 seconds, and press the button on top. The LCD display will instantly show you the moisture levels within the bean. With the Wile Coffee Moisture Tester, you can improve your quality control and ensure that your coffee beans are at the optimal moisture level for the best possible roast.
The Wile comes with a convenient plastic carry case to keep it protected when travelling to origin.  
Measuring the moisture content of green coffee beans is important for coffee roasteries because it helps to ensure consistency in the roasting process.
Coffee beans contain a certain amount of moisture when they are harvested, and this moisture content can affect the roasting process in a number of ways. For example, if the beans have too much moisture, it can make it more difficult to achieve a uniform roast, as the moisture needs to be evaporated during the roasting process. This can lead to uneven or underdeveloped flavours in the final product.
On the other hand, if the beans are too dry, they may roast too quickly and result in a burnt or overdeveloped flavour. By regularly measuring the moisture content of their green coffee beans, roasters can ensure that they are starting with beans that are at the optimal moisture level for consistent, high-quality roasts.
Technical Specifications

Scope: Moisture meter
Scales: Green Coffee (6-27%), Roasted Coffee (1-13%), Parchment Coffee (9-36%), Cocoa Beans (4-20%)
Automatic temperature compensation
Calculates average values
Accuracy +/- 0.5%

What's in the Box:
Wile Coffee Moisture Meter
Protective Case
9V Battery
Shipping information

Shipping: 12cm (l) x 15cm (w) x 28cm (h)
Gross Weight: ~ 2.2kg (including crate)
Nett Weight: ~ 2.0kg
Regular price

$530.00

Sale price

$515.00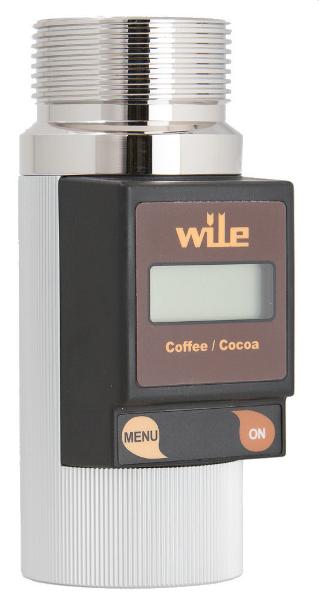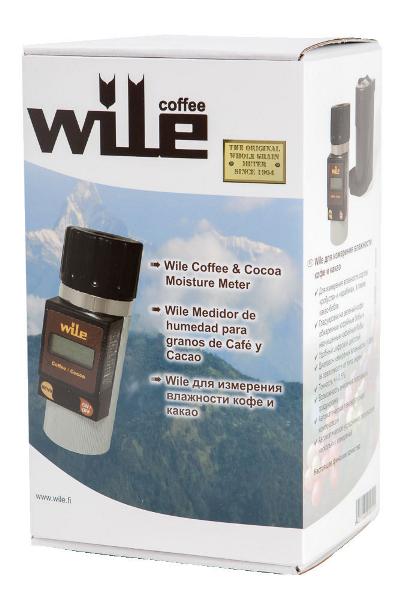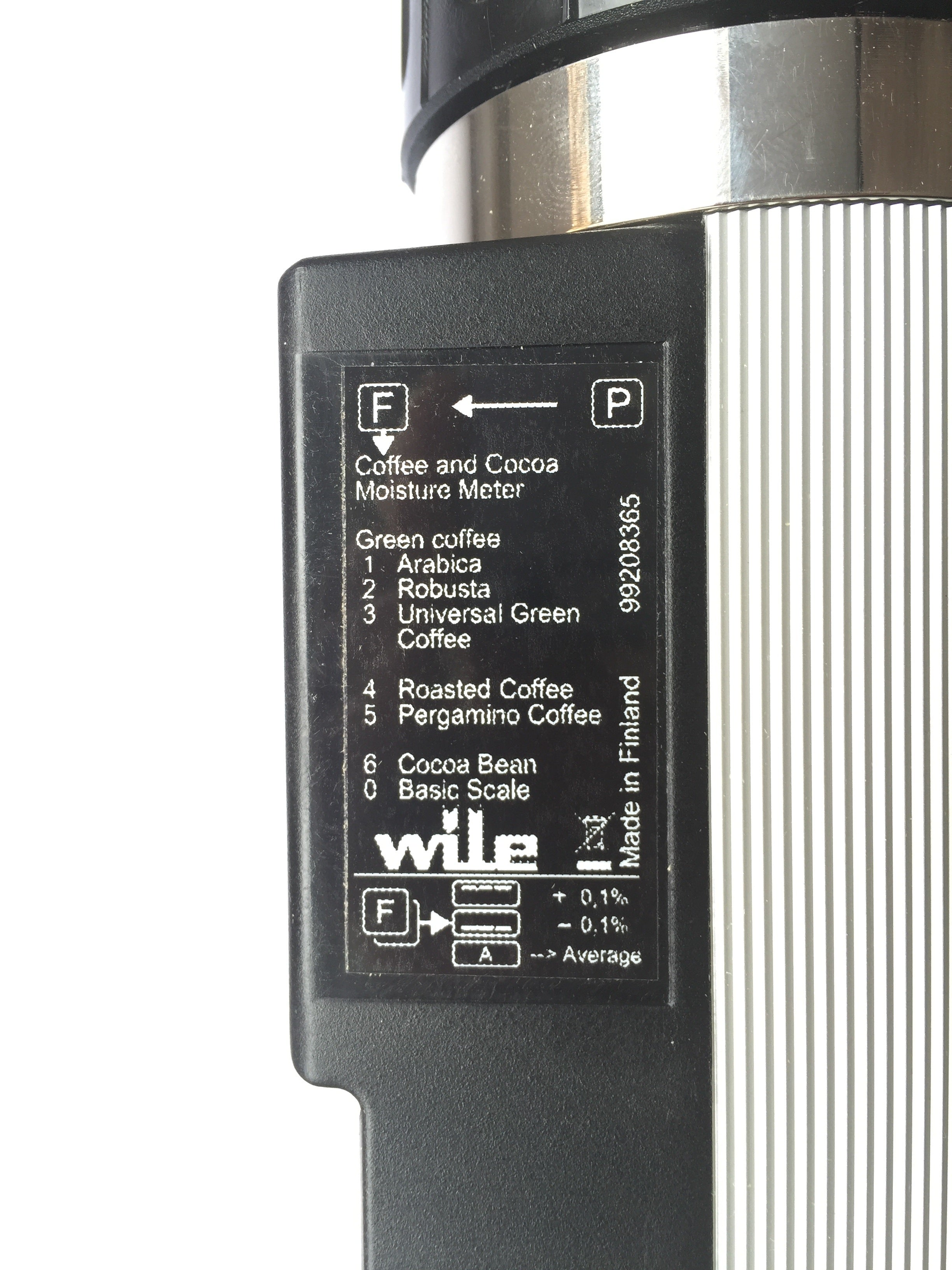 Need more information? Of course! Let's chat.